RMV investiga – PASIVADOS EXENTROS DE CROMO VI (hexavalente)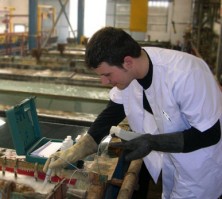 Desde su nacimiento como Talleres Vicente en el año 1971,  RMV ha apostado siempre por la innovación en el uso de nuevos materiales y mejora de procesos de producción de recubrimientos metálicos.
Una de las características de RMV, S.L.,  es su interés en la investigación del uso de nuevos materiales para realizar recubrimientos electrolíticos,  con el fin de conseguir tratamientos que ofrezcan resultados de alta calidad, que garanticen la resistencia de los materiales tratados a la corrosión y, por supuesto, que cumplan con las normas establecidas en los certificados de Calidad y Medio Ambiente con los que RMV se encuentra comprometido.
Concretamente a raíz de la directiva que prohíbe el uso de Sales de Cobalto y Cromo hexavalente en recubrimientos,  RMV destinó hace tiempo una de sus líneas de producción  a la realización de pruebas y ensayos con pasivados amarillos exentos de Cromo VI.  Fruto de las pruebas llevadas a cabo en nuestras instalaciones por parte de nuestro personal especializado,  se han conseguido acabados en color amarillo muy similar al amarillo convencional y con idénticas propiedades de resistencia ante la oxidación.
Los logros conseguidos han sido de vital importancia,  dado que tratamientos para metales como en este caso es el pasivado,  son de uso imprescindible en el recubrimiento de piezas con bases férricas,  cobre, latón, zamak… destinadas sobre todo a sectores tan relevantes como el de la automoción y la aeronáutica.
Para más información sobre nuestra gama de tratamientos,  no dude en contactar con nosotros o consultar la sección PRODUCTOS de nuestra web http://www.rmvsl.com.
JORNADAS ASOREME SOBRE EL USO DE SALES DE COBALTO Y CROMO VI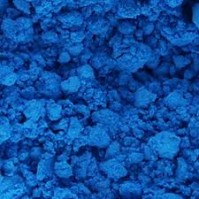 El pasado 22 de Febrero,  RMV asistió a la convocatoria realizada por ASOREME  (Asociación de Recubrimientos Metálicos de la provincia de Madrid)  para tratar las últimas novedades respecto al uso de Sales de Cobalto, Trióxido de Cromo y sus ácidos en el sector de los recubrimientos metálicos.
Esta convocatoria se ha llevado a cabo a raíz de que el pasado 21 de Diciembre de 2011 la ECHA publicara su propuesta a la Comisión Europea para dejar de utilizar Sales de Cobalto,  Trióxido de Cromo y sus ácidos a partir del mes de Mayo del año 2016.
Para que las empresas que deseen seguir haciendo uso de este elemento en sus procesos productivos puedan hacerlo,  será necesario solicitar autorización a la ECHA antes de Noviembre de 2014.   Para ello,  se han creado una serie de consorcios a nivel europeo cuya misión es englobar a todas las empresas interesadas para solicitar dicha autorización.
En la jornada,  se profundizó en diversos aspectos relacionados con este asunto como el estudio del proceso de autorización del REACH,  sanciones aplicables, etc.  y se debatió sobre diferentes posibles alternativas al uso de ácido crómico para recubrimientos.
Al final de la exposición,  ,  llevada a cabo por representantes del portal informativo REACH-CLP perteneciente al Ministerio de Agricultura, Alimentación y Medio Ambiente,  tuvo lugar un animado debate sobre la situación actual y,  en general,  sobre cuál va a ser el futuro del sector del cromo tras la imposibilidad de seguir utilizando estos compuestos para realizar sus trabajos.
Para facilitar las vías de solicitud de permisos,  se acordó que las empresas de recubrimientos que lo deseen pedirán a sus proveedores que estos a su vez soliciten permisos a la ECHA para poder seguir usando Sales de Cobalto en sus procesos.
Por otro lado, con el fin de mantener informados a los integrantes de la Asociación zaragozana AERMAZ  (Asociación de Empresas de Recubrimientos Metálicos y Afines de Zaragoza)  sobre las conclusiones de la jornada ASOREME,  el día 23 de Febrero se mantuvo una reunión informativa en las instalaciones de la Federación de Empresarios del metal de Zaragoza FEMZ.
Products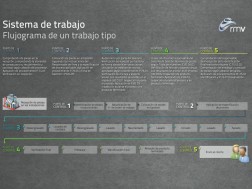 RMV offers its customers a wide range of electroplating services.
All these processes to enhance corrosion resistance can be customised according to individual company needs.
In our process, the base material of the treated parts does not undergo hydrogenation and is thus not weakened during treatment.
Contact us for advice on the most appropriate treatment for your needs –Contact form
ZINC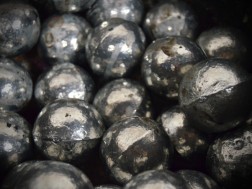 The zinc electroplating process, or galvanisation, is to protect the surface of metals (iron, brass, Zamak and other alloys) from rusting by providing a protective coating of a zinc compound.
The finishes provided by this process are:
Zn White: A distinctive and uniform bright blue deposit of Zinc l.
Zn Yellow: Its main advantage is its high resistance to white rust.
Zn Black: A dark finish, chosen especially for parts for aesthetic or decorative purposes.
Our finishes are free from Cobalt VI and Chromium.
NICKEL-ZINC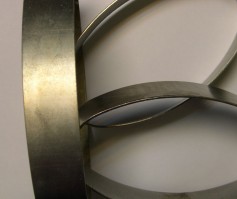 Nickel-Zinc provides increased protection against red rust, and improves the resistance of parts to be subjected to high temperatures. Therefore, it is highly demanded in industries such as the automotive, shipbuilding and nuclear power sectors.
These finishes are a semi-gloss coating with an identical thickness to conventional zinc coating, with 12% – 15% nickel in the alloy.
The RMV nickel-zinc process is highly competitive because of its high deposition rate.
Transparent: A transparent finish with a little iridescence and high corrosion resistance.
Iridescent Yellow: A semi-transparent finish with iridescent reflections that vary according to the nickel deposit.
Black: Its purity of finish makes it ideal for decorative purposes in parts.
IRON-ZINC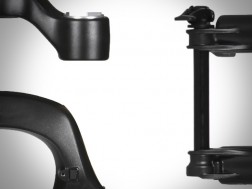 An alloy deposited on metal parts that provides a considerable improvement in corrosion resistance compared to conventional zinc.
FINISHES:
Transparent: A transparent finish with a little iridescence and high corrosion resistance.
Iridescent Yellow: A semi-transparent finish with iridescent reflections that vary according to the nickel deposit.
Black: Its purity of finish makes it ideal for decorative purposes in parts.
SEALING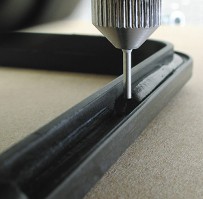 The sealing process is highly recommended to further strengthen the resistance to corrosion on any zinc coating, whether conventional zinc or zinc alloy.
The different types of seals that RMV offer are:
– Organic
– Inorganic
– Antioxidants for the interior of parts
PASSIVATION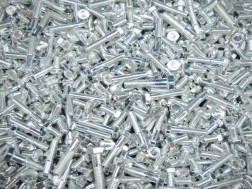 The passivation process is absolutely essential to prevent oxidation of aluminium parts. This process is highly demanded, especially for protecting parts in the automotive sector.
DEGREASING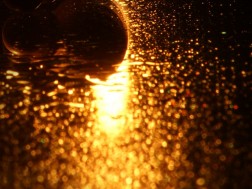 It is critical to degrease parts to remove any residues of oil, grease, dust or moisture before the galvanisation process for a quality finish.
RMV has the following degreasing lines:
– Acid degreasing: Using inorganic acids such as phosphoric and hydrochloric, anticorrosion agents and solubilisers. The temperature depends on the type of part.
– Alkaline degreasing: Using sodium hydroxide and various alkaline substances, such as sodium phosphates, silicates and carbonates, as well as soaps, emulsifiers and dispersants. The temperature depends on the type of part.
STRIPPING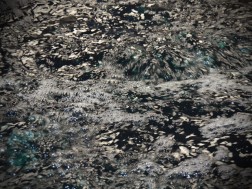 This is the process to dissolve the oxide layers on parts by immersing them in acid solution.
There are a number of stripping processes:
– Sulfuric acid
– Hydrochloric acid
Depending on the type of stripping applied to the part, a specific antioxidant treatment is then performed.